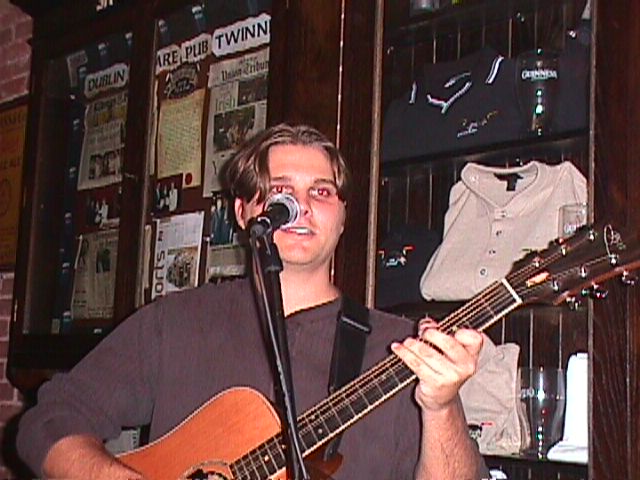 Steve Peavey
bass, mandolin
Steve Peavey plays amazing mandolin, guitar and bass and, believe it or not, is largely self-taught! A native of Maine, Steve was named the Southwest Regional winner for the national guitar competition, "Guitarmageddon," in 2002.
Steve's major influences include the works of Turlough O'Carolan, jazz master Pat Metheny, Nickel Creek's Chris Thile, and Brian Sutton, and his mandolin playing is a high point in the WW's debut CD, "To The Weaver's Gin Ye Go."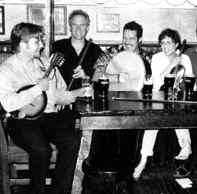 Steve, left, with Patric, right, and Skelpin in 2002.